Research Library
Early Blight & Brown Leaf Spot
Early blight (caused by 
Alternaria solani
) is a common problem in southern Idaho.  
This disease can destroy leaves and cause tuber blemishes after harvest.  Varieties differ in susceptibility to this disease.  Additionally, plant fertility is an important component to reducing the severity of disease.  
Many fungicides are available which can help suppress disease to manageable levels.  A related disease called brown leaf spot (caused by Alternaria alternata) can also be problematic on potatoes, but this is not as aggressive as early blight. 
Strobilurins for Early Blight Control in Potato When Quadris was introduced for managing foliar diseases of potatoes in 1998, growers' ability to control early blight increased dramatically.  Other strobilurin products have followed.  Recently fungicide resistance has...
read more
Managing Early Blight, 2012 See how different fungicide regimes performed against early blight and white mold for disease control, yield, and economic return. We utilized four applications on Russet Burbank to evaluate the impact of fungicide programs on early blight...
read more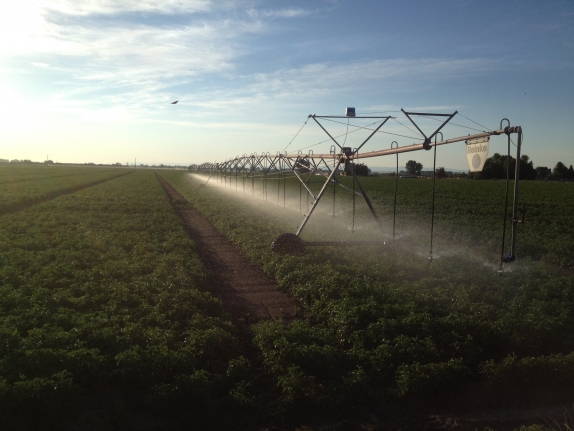 Miller Research LLC held its annual potato pest management seminar Thursday, January 31, 2019, at the Historic Wilson Theater in Rupert (610 Fremont St). Links to the presentations are found below. 8:30-9:00  Registration  9:00-9:30 Pink Rot Management - Trent Taysom ...